VIDEOS ONLY - Course: Change your life with your job STEP 1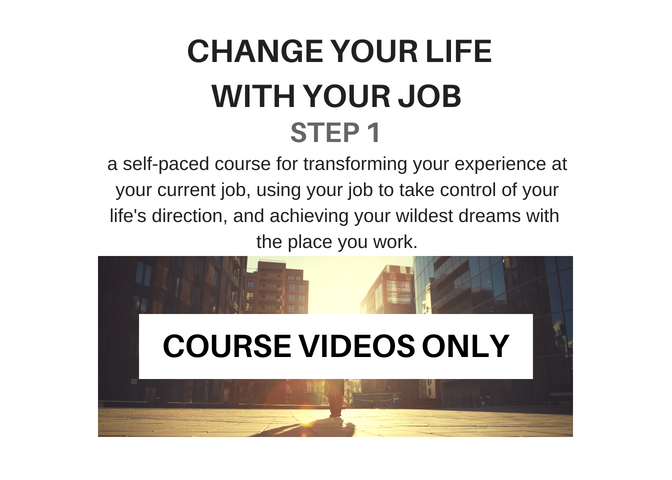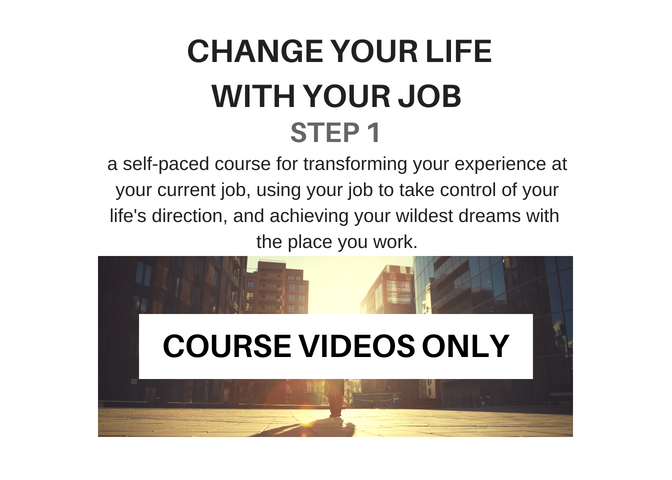 VIDEOS ONLY - Course: Change your life with your job STEP 1
You can use your job to get what you want for your life.
You can use your job to achieve any goal, and this course will give you STEP 1.
And Step 1 is critical.
During it, you'll get clear on exactly what you want for your life.
Next, you'll identify how your current job (exactly as-is) can help you have and achieve those things.
Then you'll plan for how you might evolve your current position to make it serve and give you even more.
After that, you'll go over critical mindset shifts for your journey.
And then you'll get specific actions to start on, so you can immediately start moving in the direction of your dreams, and use your current job to do it.
That's all in this course for STEP 1.
And getting the course in this VIDEO-ONLY option is a great way to get started now. When you're ready to dive into the full course, with more resources, support from me, a customized plan, and personalized challenges just for you - I'll be here!
Until then - if you're ready to transform your life, and use your current job to do it:
You don't have to wait.
WHAT YOU GET WITH THIS PURCHASE:
A PDF download with links to 6 videos, so you can get all the steps, strategies, and examples in easy-to-consume sections, go through everything at your own pace, and have it to come back to whenever you'd like.
A 1-YEAR FULL REFUND GUARANTEE, so if you aren't completely satisfied, you can get a full refund at any point of the whole year following your purchase - and the videos are still yours to keep!